The Mentora Language School is part of a global network
About us
Mentora is a highly regarded institution within the international education sector. We provide a stimulating and academically oriented learning experience. Our language school is situated in the political and historical centre of Berlin, close to the very popular district Friedrichshain-Kreuzberg.
Mentora offers dynamic and intensive programs in English and German for beginners and advanced learners equally. We provide individualised, communication-oriented and high-quality language courses for our students who benefit from an atmosphere which is familial and professional at the same time.
Each of our programs is – in accordance with our scientific concept – tailored to the specific backgrounds and needs of the participants. Mentora is not only conveniently located, but it is furthermore characterised by its experienced staff and its luxurious facilities.
BAU Global
The BAU Global Network consists of higher education institutions spread all over the world. This international network welcomes students from across the globe and accesses local resources in each city, state and nation to enhance the quality higher education it provides. Students and graduates of BAU Global form an academic community extending over seven countries on three continents; North America, Europe and Asia. The BAU Global network consists of 4 universities, 2 language schools and 6 satellite campuses.
BAU Global universities offer hundreds of undergraduate, post graduate and doctoral programs in architecture, art, business administration, design, education, engineering, health sciences, information technology, law and medicine. By working across an international context, BAU Global Network pursues to guarantee quality and sustainable education.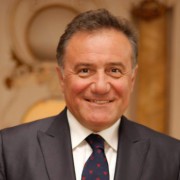 Thinking of the Future…
Those who do not dream cannot cultivate these dreams into future realities. The dreams you have actualized represent your strengths of character, the capacity of your imagination, and the power of your abilities. Every achievement begins with a dream, and dreams foster our motivations to excel and succeed in our lives every day.
We aim to equip students with the foreign language instruction, general cultural knowledge and opportunities to participate in social activities at the highest level. Mentora College aims to develop our students' creative mind and ethical spirits that are needed to contribute to wisdom, compassion, and leadership in a global society.
Through rigorous English language studies, effective educators lead our students through a challenging curriculum and inspire them to take responsibility for their own learning. We are committed to the highest standards of academic excellence, and dedicate ourselves to sustaining an institute in which the faculty, staff, and students representing diverse, international cultures and experiences bring about the development of the personal knowledge, attitudes, and skills essential for lifelong learning.
Do you have any questions about our global network?
+49 30 23385828
Mission of Mentora language school
Mentora language school aims at supporting its students in becoming creative and productive members of society. We believe in supplying our students with wisdom, compassion and leadership. Our experienced teaching staff leads our students through a challenging curriculum while inspiring them to take responsibility for self-learning. Committed to ultimate standards of academic excellence, we have devoted ourselves to maintaining a united institution in which faculty, staff and students representing diverse cultures, contribute to the individual development of knowledge and skills essential for lifelong learning.
The locations of the BAU Global network
For details click on the image.